Improve Your Transformation Fitness
The Foundation Layer for Successful Transformation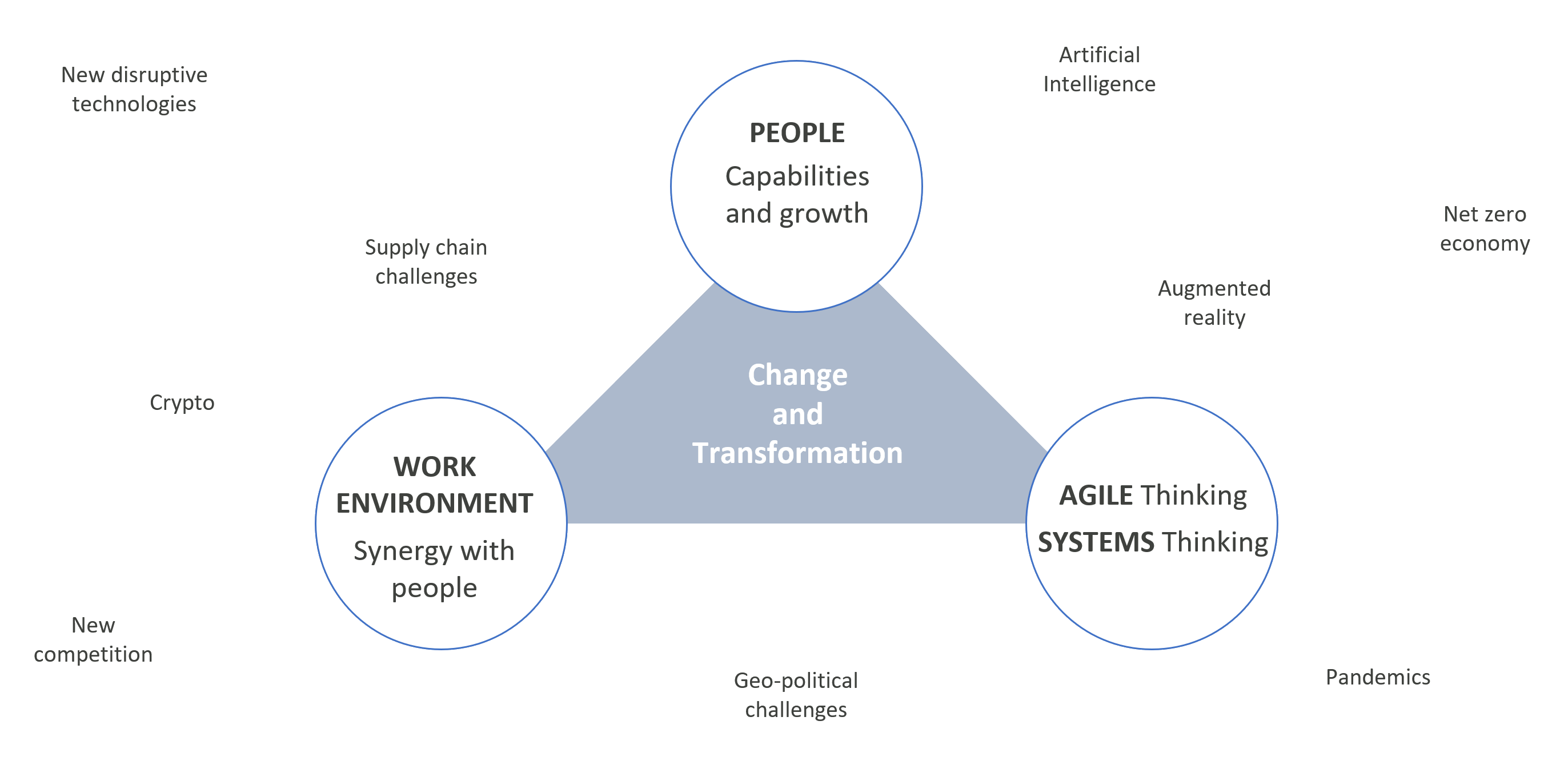 Organisations need to adapt and evolve.
But most employees are not fully engaged and most improvement initiatives fail.
Let's put an end to the waste of effort, time, money and potential.
CHANGE AND TRANSFORMATION FITNESS
to nurture better leaders and managers, to enable more from people
and to improve performance and productivity.
​
CREATE A WORK ENVIRONMENT THAT DEVELOPS AND LEVERAGES TALENT, AND
INCREASES ADAPTABILITY AND VALUE CREATION AT ALL LEVELS
1.
GET YOUR CHAMPIONTEAM
PROFILE
Team members do the multi-mode
assessment
Our short and validated ChampionTeam assessment gives clear, action-focused answers on all the essential success parameters including:
​
> Leadership
> Culture
> Agency and engagement
> Teamwork and collaboration
> Performance focus
> Customer focus
​
This information is the starting point to building a work environment that supports your core objectives and brings out your employees' best.
2.
UNDERSTAND STRENGTHS AND WEAKNESSES
Identify and prioritise opportunities for improvement
Our reports interpret the raw data from questionnaire participants and transform it into performance-related, systems-related and executive/operational indicators leaders can easily relate to and act on.
Leaders and managers can readily see the strengths and weaknesses in the essential core areas champion teams must excel in.
Our methodology enables you to identify and prioritise the most promising change initiatives.
​
This is the gateway to getting more value creation.
3.
START IMPROVING YOUR TEAM
Our solution guides change towards successful outcomes
Our methodology and tool are specifically designed to help teams and organisations improve their performance and capability.
​
We help managers and leaders become better leaders and managers. That is, better at creating high performance work environments.
​
We help employees become successful members of champion teams.
​
Our objective is 'leader-employee-team-organisation' adaptability towards higher performance and higher value creation.
A new, better GPS for business that guides us towards our objectives.
Jane Stafford, Executive General Manager, Insurance, Personal Injury Claims, Suncorp
"You have to be really clear about what you're trying to accomplish and

create the environment where ideas

that align with your purpose and priorities

can

come from anywhere, at any time, and

be acted on to change things for the better.

"
Steve Vamos, CEO, Xero
(emphasis added)
Control vision, clarity,
and set global work environment parameters
Understand and steer the mindset in the organisation and its teams
​​
Optimise global conditions for performance, change and innovation
​​
Maximise execution success and value creation
​​
​​
Create a dynamic, innovative and adaptable organisation
Ensure engagement,
talent development
and its leverage
Develop talent in line with corporate objectives
​​
Measure and guide culture
​​
​
Connect HR activities to KPIs and scorecards
​​
Manage employee wellbeing
​
Manage employee retention
​
​​
Set and guide team purpose, clarity, focus values and culture
Visualise and guide team dynamics and behaviours
​​
​​
Ensure focus and value creation
​​
Understand and guide values at the frontline
​​
​​
Mentor and develop talent
​​
Control resources,
project execution and performance
Get early notice of problems re resources and projects
​​
Detect and correct hidden bottlenecks on performance and productivity
​​
Understand and improve attitudes and behaviours
​​
​​
​​
Gain a voice, be heard, contribute more, grow as an employee
Gain a voice and get your concerns heard
​​
Access customised and personalised advice
​​
​​
​​
​​
Become a positive and more successful team member